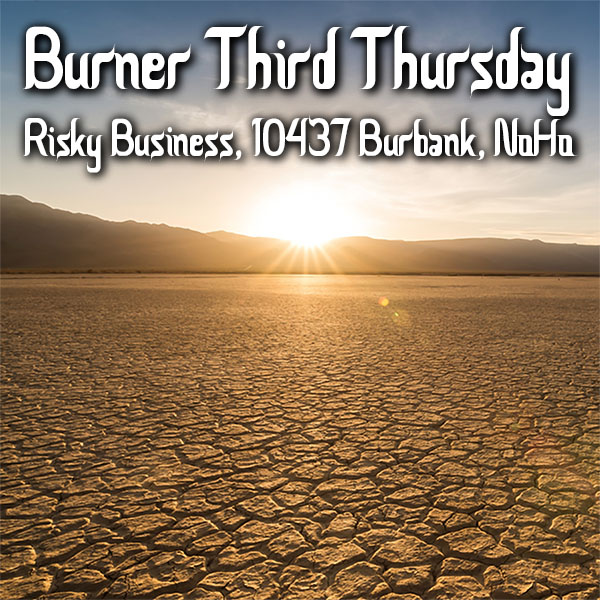 Come one, come all to our monthly LA Burning Man meet up – North Hollywood-style!
It's our chance to get to know fellow LA burners, no dust required!
Our longest running and mostly on-auto-pilot meetup is the Burner Third Thursday* at the dust-eater-owned Risky Business (formerly known as The Other Door) in Burbank (you'll get a hint of the French Quarter every time you go in)!
Here's some details on an (old but still accurate) event page on the Risky Business website, but if it's the Third Thursday, it's on! 
*This meetup used to be on Sundays – but has moved to the Third Thursday – though at a burner-owned bar as rad as Risky Business, EVERY DAY could be a Burner Meetup, just go be a burner – if you show up burner-ful and meet burner-ful people, it's a burner meetup!
Risky Business
8pm till 11
10437 Burbank Blvd
North Hollywood, CA 91601
Anyone want to help fluff/greet at other locations? Hmmmmm? Or have a theme night idea that we can do?
If so, email la@burningman.com and let's do it!
Join the LA Burners facebook group to make sure you don't miss out on any future gatherings:
https://www.facebook.com/groups/laburners/