We invite you to immerse yourself in transformative experiences, explore the ideas and thoughts and dreams of creatives around you at Burn2. If you are an artist, a builder, a musician, a dancer, a singer — come and enrich the environment with your creativity!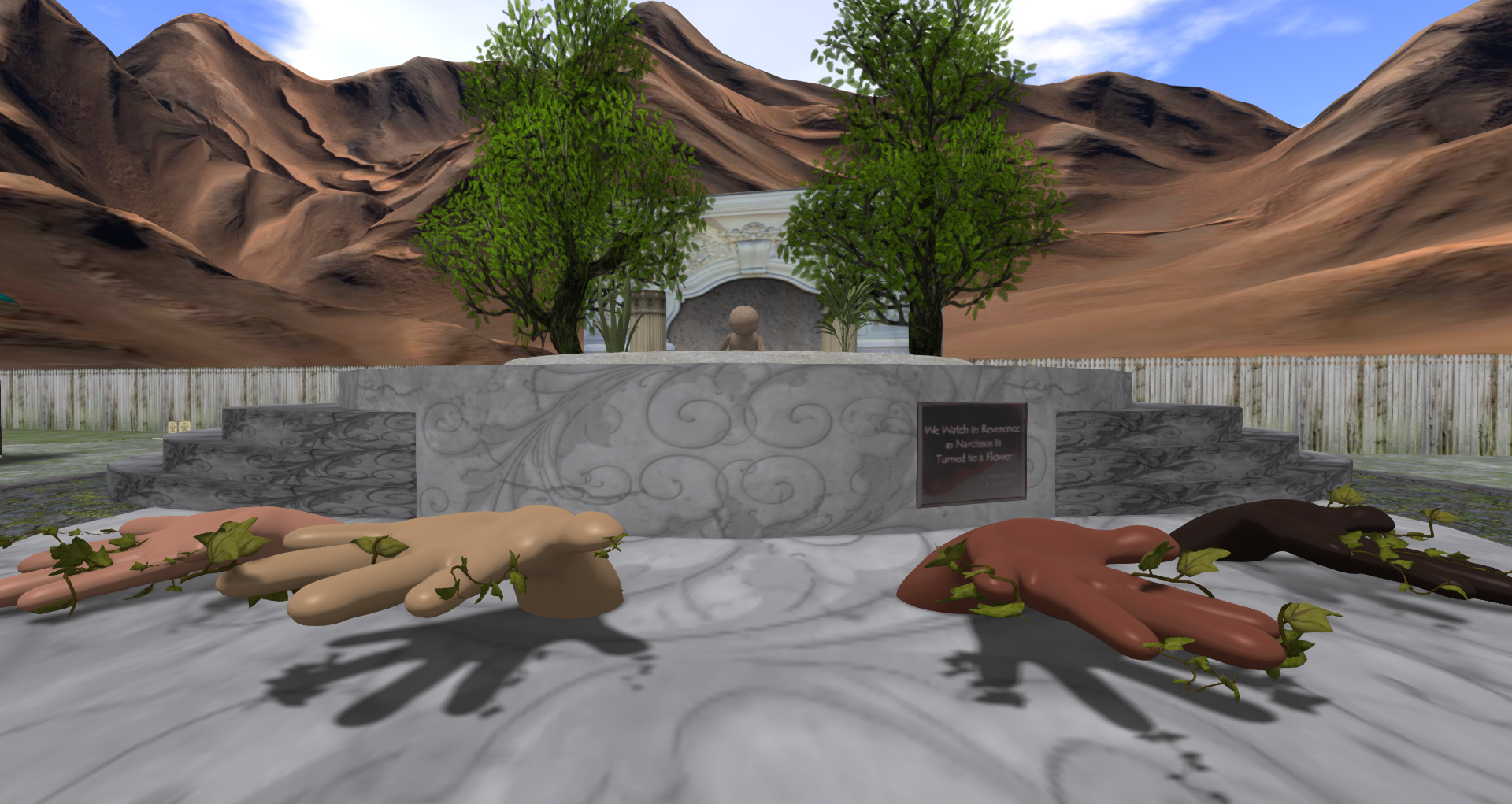 This is our plot kiosk in Second Life.  Join us to build art in 3d virtual reality, make that camp that you have always dreamed of, and become (almost) anything you want to be through the expression of your virtual reality avatar!  Plan a camp or art installation and reserve your plot today, choose it from the extended hands in front of the pool of Narcissus, review the builders guidelines. When we receive your plot owner's questionnaire answers, they will help us to give you the best placement possible.
We have a section on how to start up in Second Life at our website, www.burn2.org. Once you are  in world with your avatar, search Burning Man 2.0 and find Deep Hole Sim.  We have six sims with hundreds of participants to make our week-long burn amazing.  We have a Man burn and Temple burn happening on the last weekend.  If you are headed to Decompression, San Francisco, you can watch the Man burn from the Cinema Room at Black Top City starting at around 6pm PST.